Gift Aid
Donating through Gift Aid means the Foundation can claim an extra 25p for every £1 you give.
It will not cost you any extra.
Charities can claim Gift Aid on most donations, but some payments do not qualify.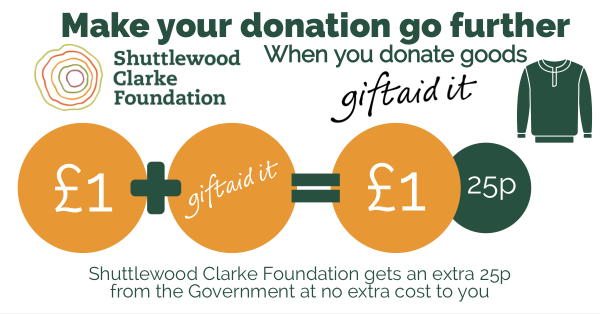 You need to make a Gift Aid declaration for us to claim. You can do this by filling in our Gift Aid Form 
Once registered you will be issued a donor ID number. Please include this number when you donate items for resale in our charity shops.
Paying enough tax to qualify for Gift Aid
Your donations will qualify as long as they're not more than 4 times what you have paid in tax in that tax year (6 April to 5 April).
The tax could have been paid on income or capital gains.
You must tell the charities you support if you stop paying enough tax.
Higher rate taxpayers
If you pay tax above the basic rate, you can claim the difference between the rate you pay and the basic rate on your donation.